You know
we OG Chain fans over here
!! Part of it is awe. Simply awe. J.C. is non stop killin on his own shit.
Like so many posts, I wish my old blog had not BEEN DELETED BY BLOGGER/GOOGLE so I could link to even more old chain coverage...fuck it.
ANYWAY...
Jackie Chain
is coming proper with the mixtape/"EP".
Who Da Mane
from Dec '10
....
Alabama holler.
And of course it's presented by
Ballers Eve
,
DJ Burnone
&
Block Beattaz
..............
Jackie Chain -
Who Da Mane
A couple banguhs...
Jackie Chain - Longway f. D Love
Jackie Chain - Cuz It Feel Good f. Attitude & Chinky Brown
And just like the mixtape...Imma hit y'all w/ the bonus tracks!! Awww shiiittt!!
Really I just gotta post em due to the amazing (and funny) sample sources
... and cuz Rollin is the OG...
Jackie Chain - Rollin'
Ft. Jhi Ali
(HSV Remix)
Jackie Chain - This Is Not Enough f. Assasyn & Mail Boy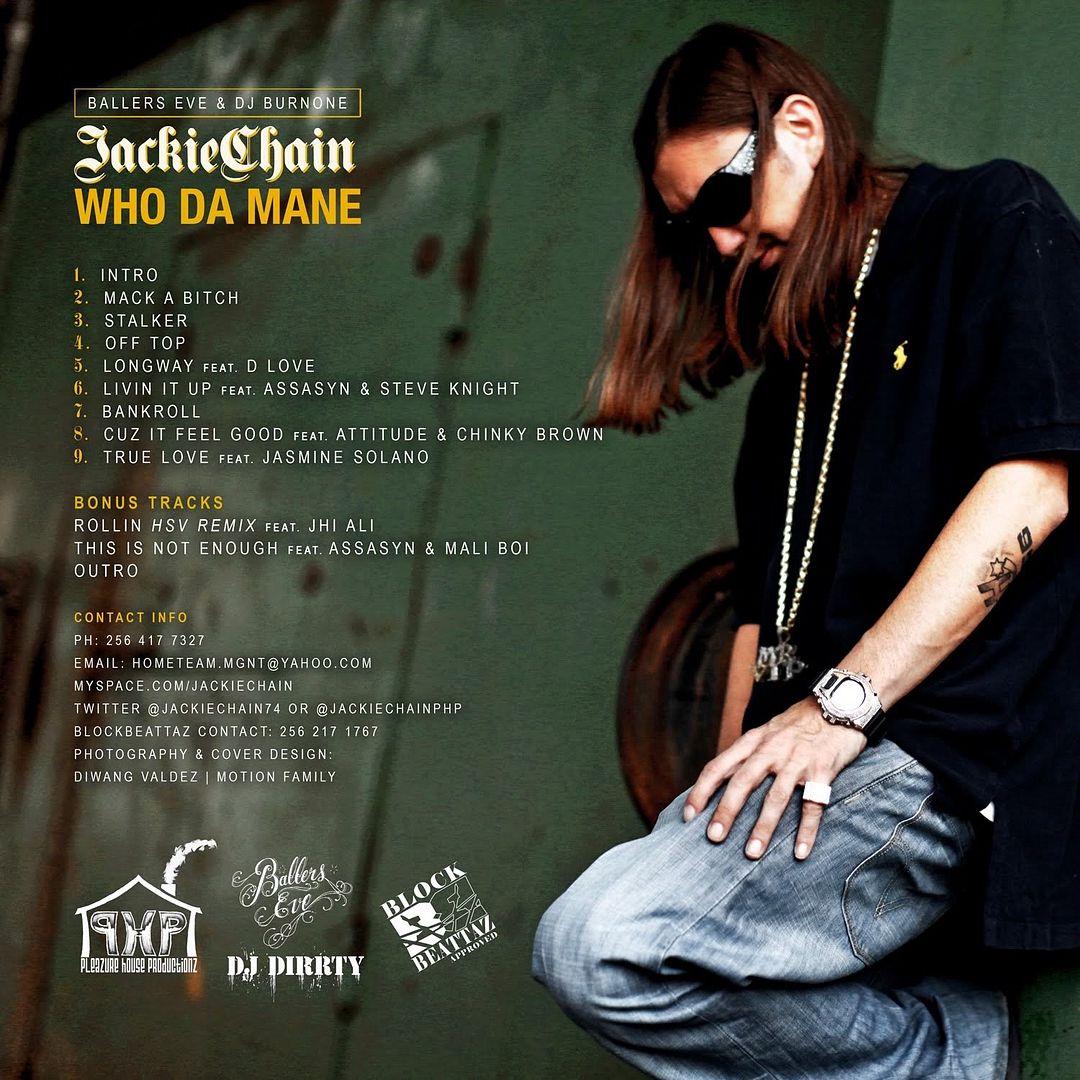 Wait...why do people think Wiz Khalifa is dope?