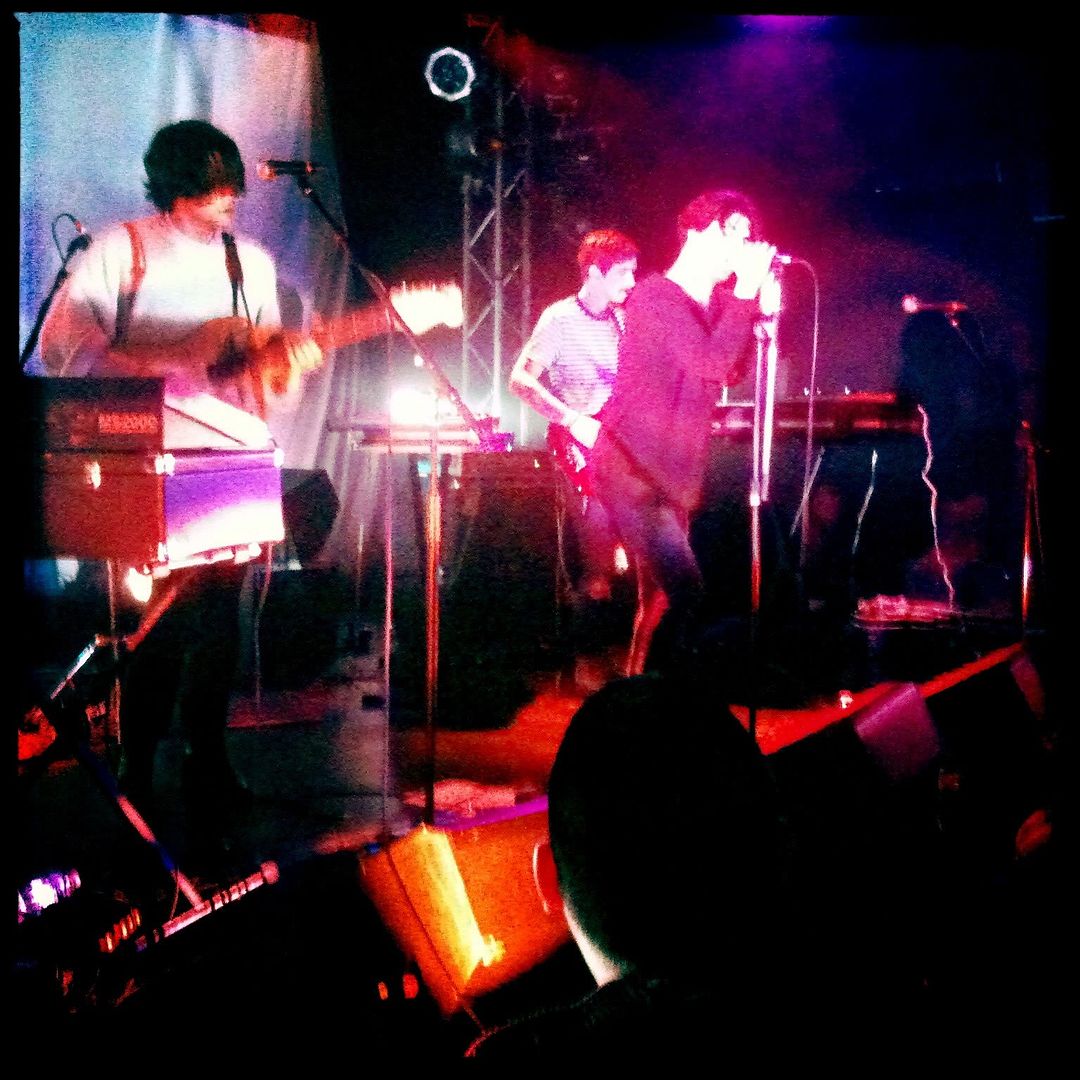 Peeped out
The Chain Gang of 1974
and
Jamaica
@
Echoplex
last night.
I was a bit surprised at the limited number of people upon showing up, but having been at Coachella last weekend (where EVERYONE wants to see the band that
you
were the first to like), it was a bit of a pleasant surprise.
Jamaica
caught everyone
a while back when the "
I Think I Like U 2
" video and track appeared (and then
more videos
), and word spread that
aww shit
,
them fools is produced by
or
with
or
at least know... JUSTICE
!!!
(people still cared about that then)
.
As far as the show, I was interested as soon as I heard they were playing L.A. again, but my lady friend Sammy Holiday had read my mind when she recently remarked "when are
they
playing anyway?", referring to the ol' Chain Gang, and when I saw they were the opener I had to get in.
TCGo1974 is Kamtin Mohager, a guy from Hawaii & Colorado (yeah!), who wrote and recorded a bunch of good tunes, formed a touring band, recently played 5 shows @
SXSW
, was
gushed abou
t
by Spin
, and also has his first proper full-album-on-a-label (
Wayward Fire on Modern Art Records
) coming out on the longest day of the year....yes, that's June 21.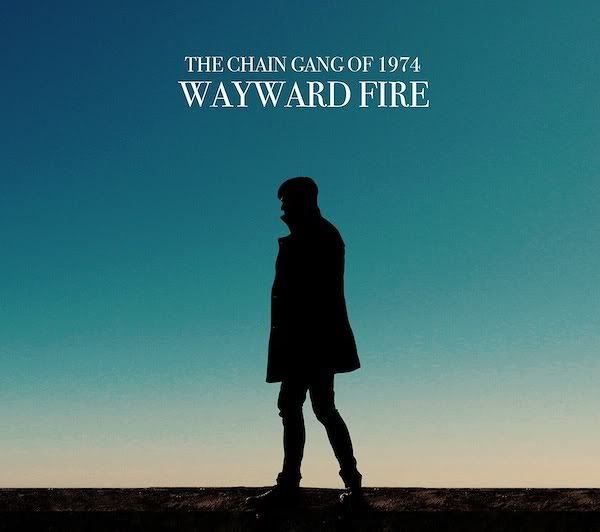 I heard
White Guts
(what is actually the re-release of that album I guess?) a few months ago, and was into it right away. I always love the electro rock with a touch of dream wave (if you will), while still keeping the slow(
ish
) jammer in there every once in a while. While I can't say the live show/band
completely
translated from the recordings, the show was high energy and overall good shit.
I did realize that what I still
do
miss about a Coachella-like experience is that everyone is really really getting down. The crowd last night was not exactly ready to let it all (or much of any of it) go, but hey, this is L.A., and Echo Park too. Mawfukers are snobby round the way. Even with in-line hockey enthusiasts/cool art rockers.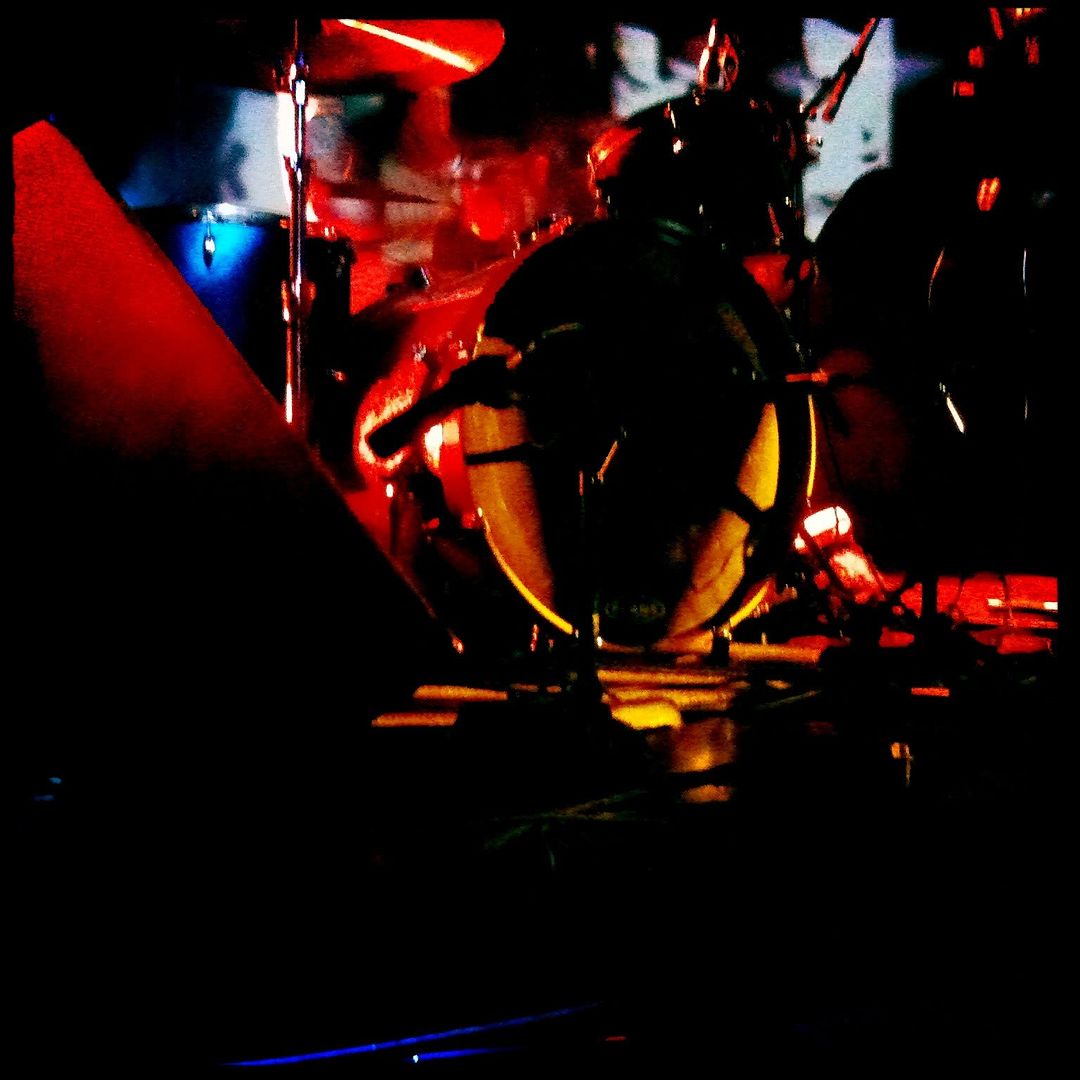 Chain Gang's new single
"Undercover" is available for free download...
Chain Gang of 1974- Undercover
But the homies were rad
, they've got a track on the
Scre4m
soundtrack, and they're opening for Jamaica, who people know, ended up showing up for (including
Robyn
herself!! Kicking it for Jamaica in the same platform work boots
we just saw her KILL in @ mentioned Coachella
.
She is the shit
.
This is also pretty fkng awesome
), and got down to hard, so I'm sure (they played 5 shows @ SXSW) they'll have no problem.
And we were getting down.
TCGo1947
play again for FREE at Bardot's School Nights tomorrow night!!! RSVP HERE.
Also performing is
Pop Levi
. They told us they play again here in LA in May as well, but I can't remember exactly where/when....keep your eyes peeled.
(they also
just re-tweeted the pic at the top of this post I took and Sam tweeted
! ha)