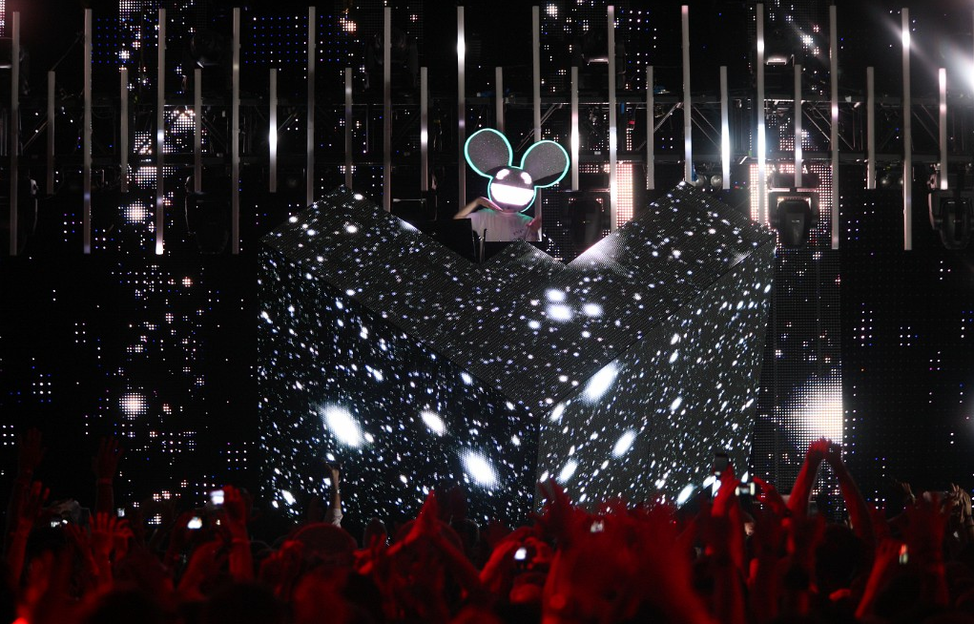 What can I say I can be sucker for
Deadmau5
and his awesomely simple ass tracks (that's not a diss!) once in a while. I DO sometimes wish that all that build up lead to something a bit more 'blow the top off the place exciting'...but I guess he does pretty good. Ha.
Seriously though the guy is an amazing producer, and he has just dropped a couple new'ns on his soundcloud w/ some interesting names, the first one is actually
named after the north star
, and comes in at a whopping 10:49. I know everyone's favorite is Strobe...I'm the same. This one seems to be a bit of an answer maybe?
Here's that track, his other latest post, "Bleed", and a couple other faves....
Deadmau5 - HR 8938 Cephei
Deadmau5 - Bleed
Btw this track live @ Coachella last year was fucking amazing. And I don't regret missing the Beyonce apperance w/ Jay for it at all!
I think that's my hand you can see...haha. Kidding. But I was just a bit in front of this person....
Only a few more weeks!!!!!!!!!! : )
Deadmau5 - Strobe
Deadmau5 - Get In The Cart, Pig.
Thanks
Salacious Sound
!
A little snippet from last years events in Indio .... yum.