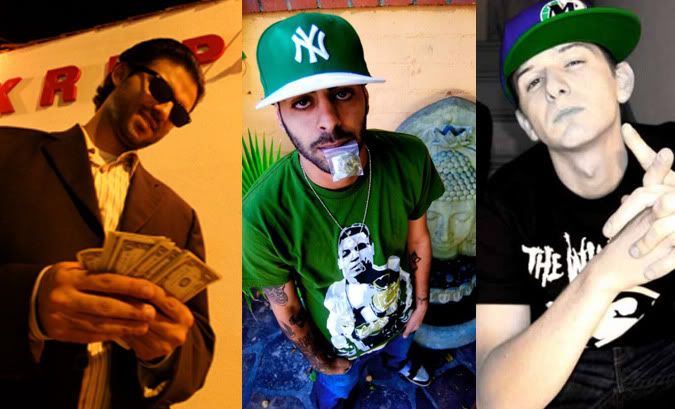 Man these tracks got me opin. Hoes no mo.
New shit from the homie and fellow Palms resident
Malkovich...
Dude & the crew's jams are basically always on some serious fire, and some serious hip hop shit. None of that, whatever you call that other stuff.
Here he go teaming up w/ rhymer & producer/DJ team
Gotham Green
&
Quickie Mart
for "Malk & Green" from the duo's album
The Haze Diaries, Vol. 3
, which rocked out the CMJ charts, and got Green a spot opening for Freddie Gibbs & Black Milk at
the Journal's event
beginning of this August past.
Regaaadless, keep at least one of them eyes open for all three of these guys.
Malkovich
,
Gotham Green
, and
DJ Quickie Mart
that is. YOU, hip hop fan, should check them all out individge style..
Clean video...firrre beat...
And this is his newest release w/ the big OG homie,
Prince Po
from Orgainzed Konfusion...cheah.
Also check these two from Gotham Green, first w/ locally managed (ha)
Freddie Gibbs
, and then with another L.A. Cali repper,
El Prez
.
What's dead?
Finally, lets smooth out w/ Quickie Mart's N.O.funk & soul mix...he's
bidding for a Treme cameo
looks like...