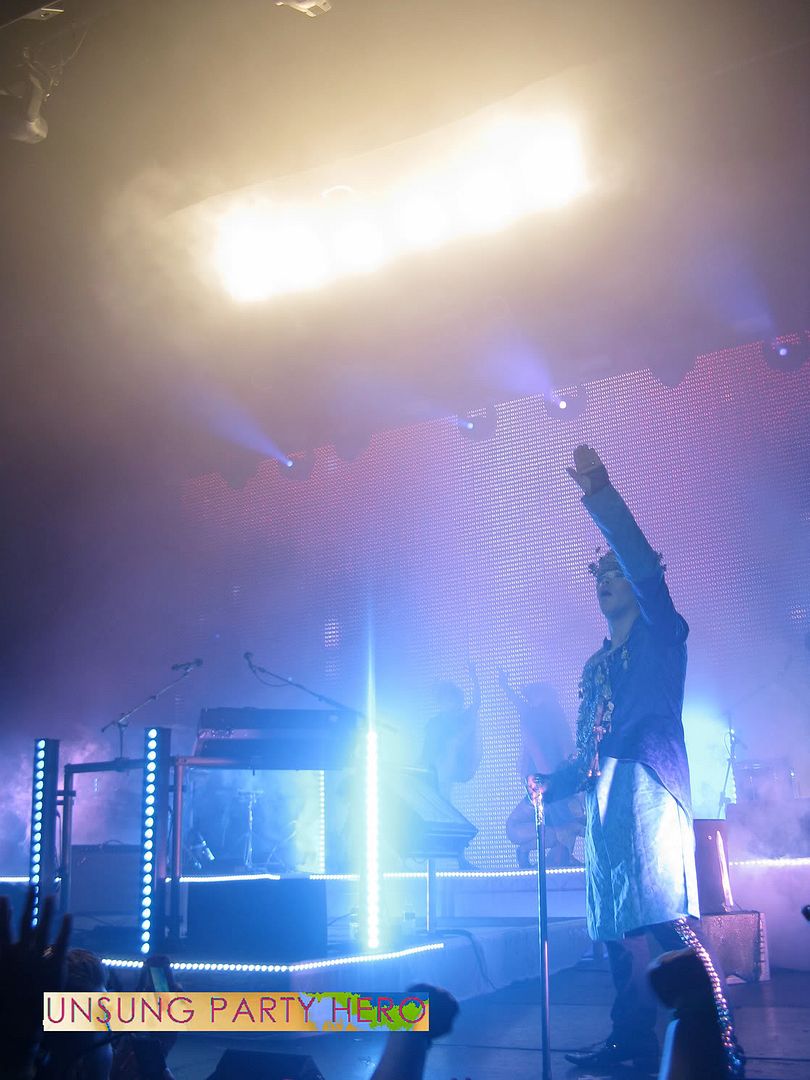 Empire of the Sun blasted with existence in my late Vancouver days, beginnings of 2009. I saw the video for 'Walking on a Dream' and that was it. The song was amazing, and the visuals just added to the intrigue. Soon after I acquired the album and was again, blown away. Fabulous from start to finish.
W'hen are they playing in the US?' was going around for a while; the day has come. 4 consecutive sold out nights @ Henry Fonda / Music Box (their first stateside gig was Lollapalooza a week or 2 ago if I'm not mistaken). Of which we caught #3. You could in no way tell that that was the case. Homies played like it was their
only
US show.
They have only the one album, so the set wasn't SUPER long, and Nick Lattimore was absent, but they dropped in a few non LP tracks, performed to the utmost 100% of the way through, and KILLED with some new instrumental BANGER post 'Walking on a Dream' encore.
4 thumbs up. Rock on.
Empire of the Sun - Tiger By My Side
Empire of The Sun - We Are The People (Shazam Remix)