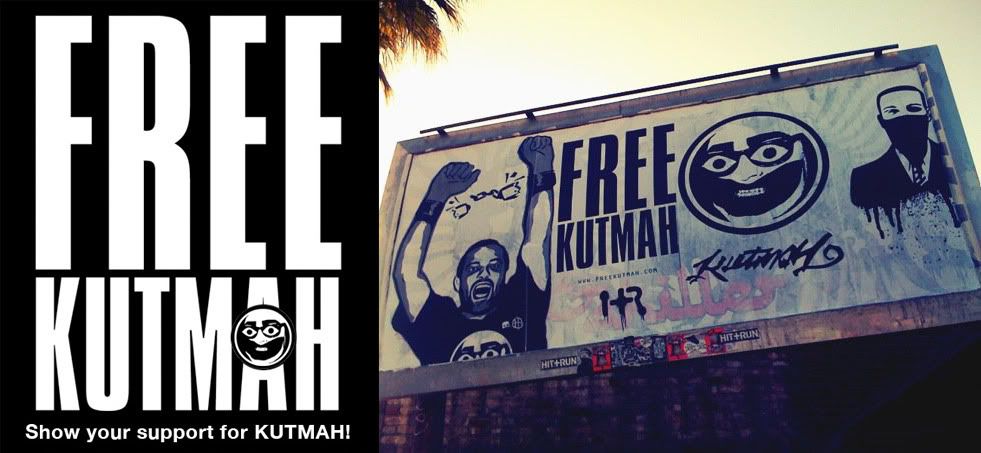 First off, Kutmah's got his own Pandora station...holler at it.
FROM
BEATS & CRATES
: HELP KUTMAH...
If you have stopped in Poohba Records, it's possible you may have seen Kutmah digging for records. If you have ever been to Low End Theory downtown, then at one point or another you have heard Kutmah spin. If you have ever been to a random party and chatted with Kutmah, then you understand why so many people are up in arms to keeping Kutmah here. If you haven't heard, he is being detained and possibly deported back to the UK. Our (U.S.) system has failed Kutmah and his family. In support Beats+Crates urges you to sign the petition, go to a FREE Kutmah event, and/or do what you can to help a fellow music lover/contributor in his time of need. Click here or the image above to visit FREEKUTMAH.com, and please take the time to read the background on the whole story. Thank you
So there you go. Help a homie out...check the links...
And keep the spirit by checking out my dude
THE
KONE
@
Broadway Bar
tonight...he'll be repping for the locked up homie...