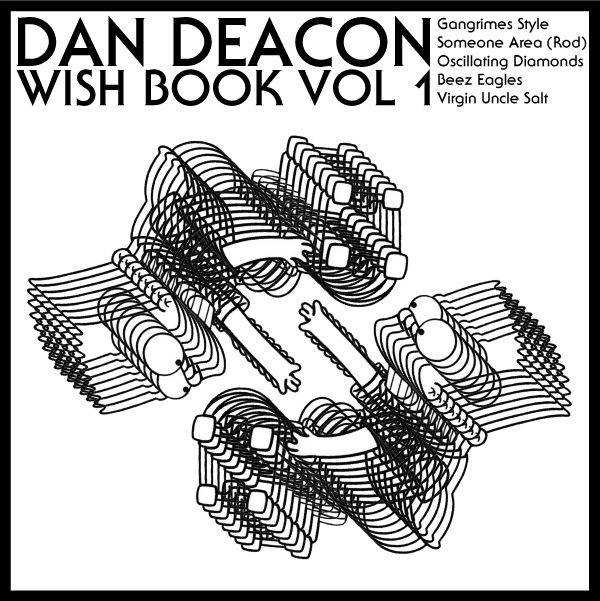 Dan Deacon has dropped his "first ever dj style release",
Wish Book Volume 1,
along with a "Girl Talk like"accompanying list of sample sources (see below). Gotta say, its quite amazing and fun. Checky check.
From the Baltimore avant-gardist himself :
Hope you enjoy. Wish Book Volume 1 was made with music made by (in order of appearance): grimes+psy+beach house+skrillex+diplo+nicky da b+dirty projectors+lil wayne+nicki minaj+oneohtrix point never+tune yards+animal collective+rod stewart+the strokes+wiz khalifa+beyoncé+lcd sound system+death grips+ludacris+rihanna+the beatles+roy orbison+silver apples+katy perry+69 boyz+gary glitter+james brown+lmafo+black dice+the ronettes+r. kelly+black eyed peas+lenny kravitz+the misfits+2 chains+daftpunk+led zeppelin+the notorious b.i.g.+devo+lightning bolt+unknown artist recorded in jaipur, india+marvin gaye+radiohead+rage against the machine+salt n peppa+brian eno+madonna
Listen right here!