I dunno, maybe there are people out there who shut their ears all day everyday, and their eyes too...they shouldn't do that kind of stuff. One reason is because they might not know that my dude
Rusko
is ruling the planet right now.
Rusko - Da Cali Anthem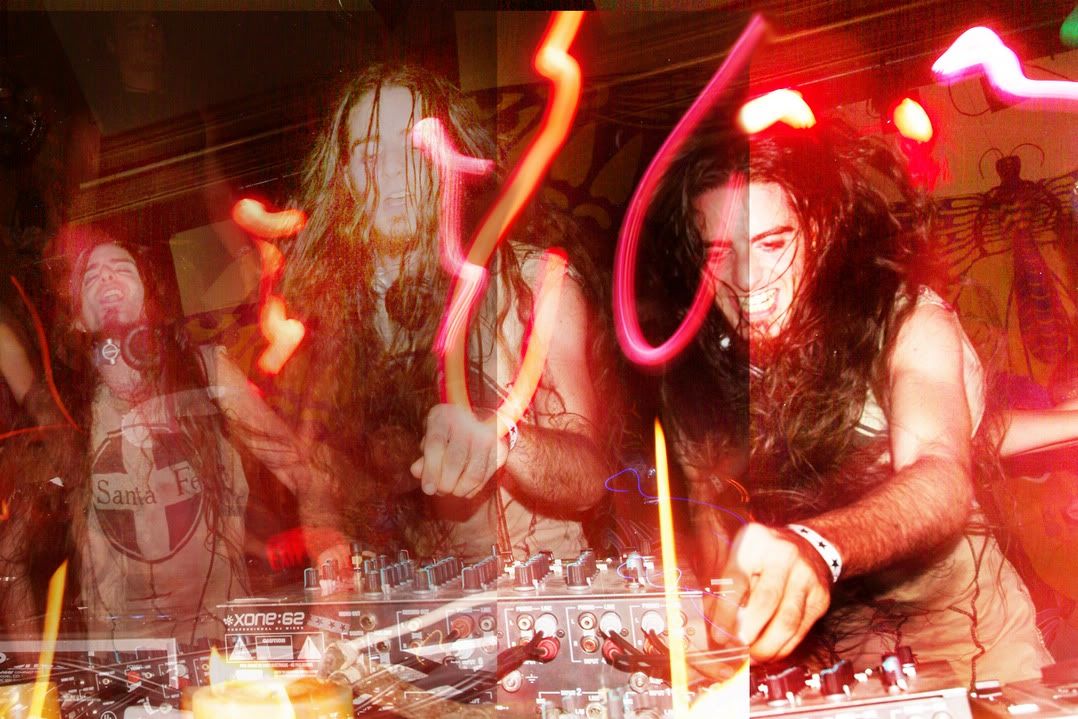 Remember Bassnectar (pictured above)? Shit was unlike anything else when he first was dropping ...and now...well, lets just say I was at Coachella waiting for the shower truck, and I heard a bunch of blonde kids in Sperry's talking about, 'I need some SERIOUS dubstep in my diet today!' Huh? WTF? You thought this shit was ONLY for
1/2 shaved head 1/2 dready head dudes
...not anymore.
Bassnectar - Basshead (Original Mix)
Ok, enough blabber....just check ol' boy out...oh and also we hit up the Rusko set that day at the Coach...it was fucking bangtastic.
Rusko is on Diplo's record label,
Mad Decent
, and is currently touring his planet. You can cop his new tape, OMG! .....
HERE
..
Well, needless to say, I have been feeling the homie's tracks & steeze for a minute, but what really prompted this post today was the new video for 'Hold On', featuring Amber Coffman...unfortunatly, the embedding function from the site where the video has premiered is not working out correctly...check back and maybe I'll have it working...until then, here is the track...all I gotta say is.. WOW
Rusko & Amber Coffman - Hold On (Sub Focus Remix)
...and a bit more music...
Rusko & Gucci Mane - Got Da Groove
Rusko & Charli 2na - Gadget Go Go
Major Lazer & La Roux f. Rusko - Tigerlily (DYWHAP Blend)