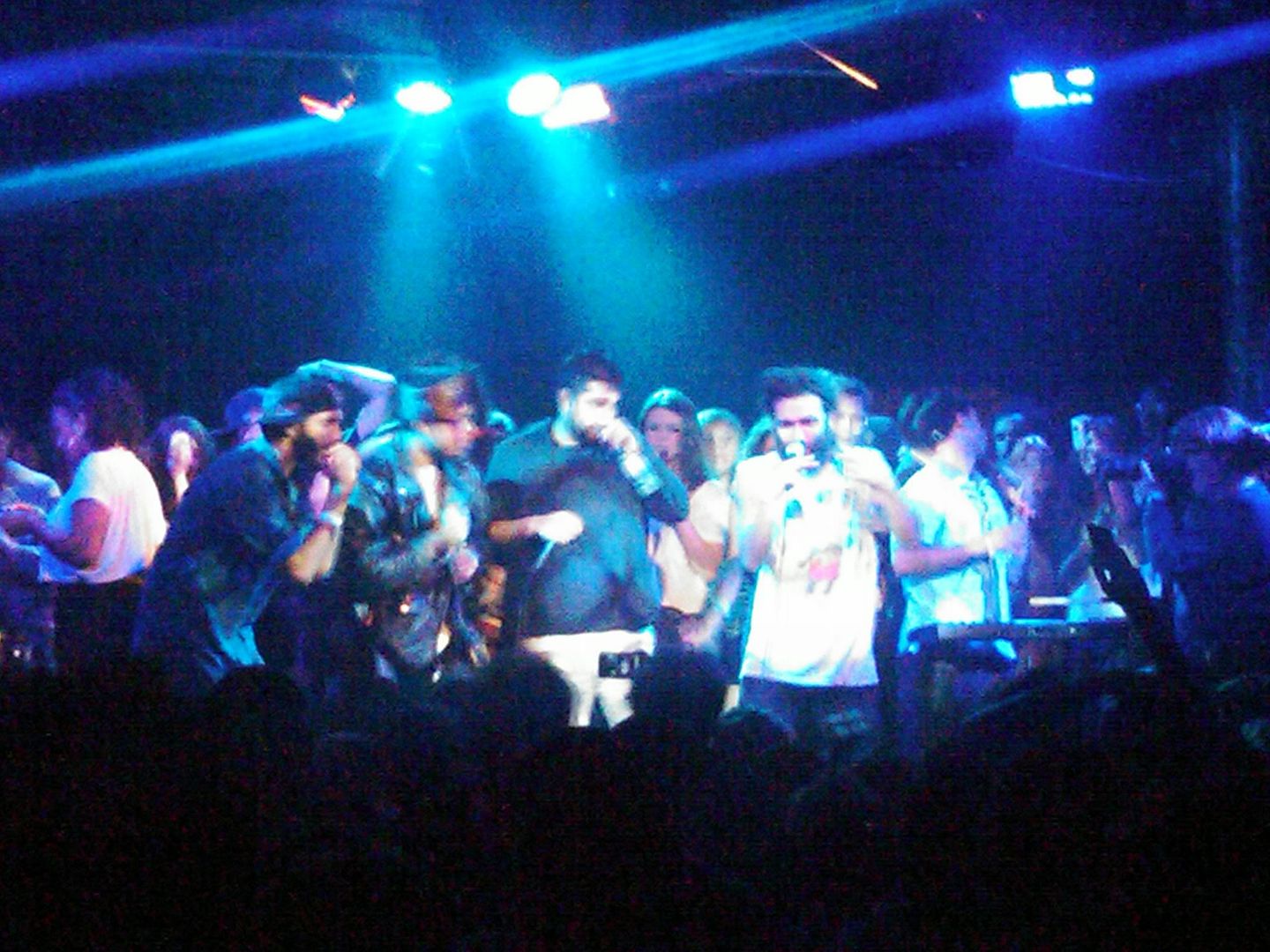 Ok, then you know
these guys
already.
Right?
Weeeeelllll, if you 'like hip-hop', which EVERYBODY does now, right? You should.
I mean I get 'knowledge' dropped on me about things like how Drake & Young Money represent everything that's 'so awesome' about the genre these days (Weezy and Minaj excluded, I'm laughing), how Ricky Rose' is the best thing going right now (srsly?), and how because you know who Bel-Biv-Devoe is, you 'grew up raised on 80's and 90's hip hop' (um, nah) more than I can explain to you. It seems now days even your friends Mom wanna tell you who's hot in the street.
I don't know bout all that, but I DO know that if you REALLY REALLY dig the really realness, you will
Sit Down, Man
,
Shut Up, Dude
, and listen.
This is no debut, basement produced, ghetto ass mixtape. Nah, this is a
Diplo
/
Boy-1da
/T
eengirl Fantasy
/
Chairlift
/
Dame Grease
produced,
Despot
(!!!)/
The Very Best
/
Roc Marciano
/
El-P
/Quincy Jones/Jay-Z (haha) featuring,
Mishka
/
Mad Decent
sponsored banger.
Ok, resume akkin like you know...I'm lookin fresh, off to get my wedding party on.
Oh yeah, its not racist.
Das Racist - All Tan Everything f. Jay-Z
Das Racist - hahahahaha jk? (produced by Boi-1da)
Das Racist - Rooftop f. Despot (produced by Dame Grease)
'Nobody heard of em yet like some cool cops...' - Despot