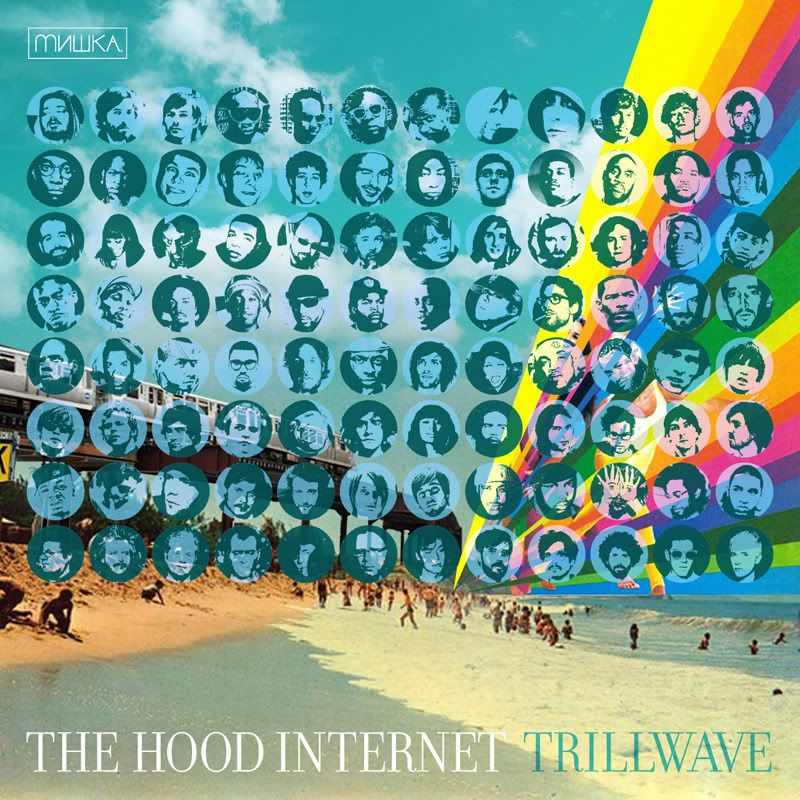 ...from The Hood Internet.
These guys are my faves since waaaaaaaaaaayy back in the day. I'm talkin like early fall 2007 and shit!
Just about everything they do is
en fuego
, and now here they come with
Mishka
to bring you to the point of heat stroke madness (except in a way much more pleasureable than sitting on the 405 for an hour with no AC today) with their spankin shiny new mix,
Trillwave
.
Its a banguh.
The Hood Internet x Mishka - TRILLWAVE by hoodinternet

TRACKLIST:


1. Phoenix x Why? - Shoeing Horses In 1901
2. Young Money x Javelin - DepRock
3. The-Dream x Kevin Drew - Bodhi Shawty Weekend
4. Air x Mike Jones - La Femme D'Monsieur Jones
5. Kanye West feat Lil Wayne x DJ Signify - 1993 Barry Bonds
6. Pharaohe Monch x The Black Lips - Drop I Mayor
7. Birdman x Washed Out - Feel It On The South Side
8. Doom x The Flaming Lips - Air You A Hypnotist?
9. Lloyd Banks feat Juelz Santana x Neon Indian - Beamer, Drips
10. Jay Electronica x Toro Y Moi - Freak Exhibit
11. Jamie Foxx x Röyksopp - Alcohol Forever
12. Mando Diao - Dance With Somebody (Hood Internet Remix feat GZA & Cadence Weapon)
13. Hieroglyphics x Genesis - That's Who
14. Gucci Mane feat Plies x Lindstrøm & Christabelle - Wasted Love
15. Big L x Bibio - Dwrcan 'Em Up
16. Puff Daddy feat The LOX x Volcano Choir - All About The Islands
17. Iyaz x The Big Pink - Velvet Replay
18. Ice Cube x CFCF - It Was A Rainy Day
19. Anti-Pop Consortium x Maps - I Dream Of Capricorn
20. Aesop Rock feat Rob Sonic x Tobacco - Dark Pink Goo
21. Dominique Young Unique x Yacht - I'm In Love With A Hot Girl
22. De La Soul x Jamie Lidell - What's The Stakes
23. Jay-Z x Phoenix - And The Definitive Winner Is...
24. Trey Songz x The Radio Dept. - Trey-dio Departmentz
25. Drake x Beach House - Walk In The Park Is Over