Friday chillin. SERIOUS Cali sun & shades that make it look like 1974. Ended up w/ the Kelton homies mid afternoon and happend upon them listing to this....from
The Benchwarmers Clique
...kinda bad aceee. Also, they on some Rock from Heltah Skeltah & Baatin (R.I.P.!!) from Slum Village flows...old fave shit. Love it.
Adventures In 8-Bit: Cartridge 1 (FREE DOWNLOAD)
A couple highlights...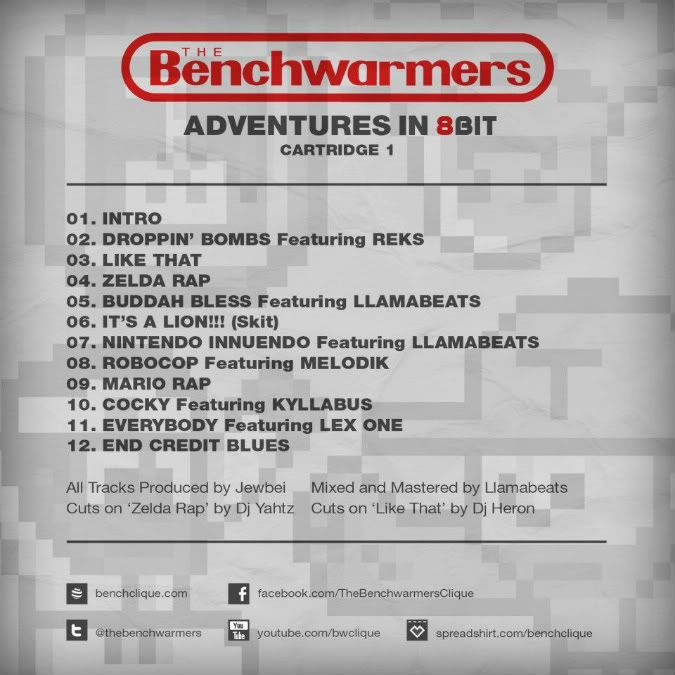 8 bit
has a special place
for all the Heroes over here in Hero land.
Need I drop THIS on you!?? GLK always does...hahaah
Tugboat - 8-Bit Hip-Hop Medley
On some #ninjashit. Shouts to ZG.
Oh yea, and about them references...