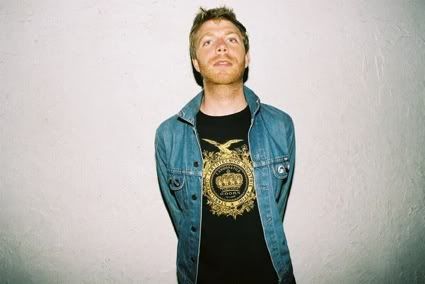 After hearing/posting
his Poolside Mix
for
Aritza
earlier this summer, I came upon another mix by Rory of
Them Finest
, a.k.a.,
Rory Them Finest
. Well he's got a pile of mixes. And does some illy graphics as well. Anyway, dude has a knack for putting jams together...I've been rocking this one off and on for the past couple weeks.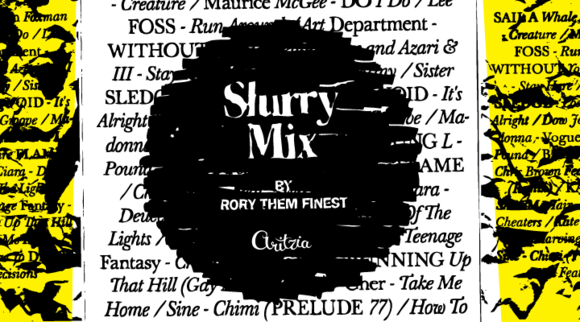 Rory Them Finest - Slurry Mix
by
Aritzia
Tracklist:
Sail A Whale - Remainder
Kim Ann Foxman - Creature
Maurice McGee - Do I Do
Lee Foss - Run Around
Art Department - Without You
Friendly Fires and Azari & III - Stay Here
The Limit - Destiny
Sister Sledge - Lost In Music
Sterling Void - It's Alright
Dow Jones - Just A Techno Groove
Madonna - Vogue (Ultimix Remix)
Young L - Pound
Baby Feat. Lil Wayne - Fire Flame
Chris Brown Feat. Tyga - Deuces
Ciara - Deuces (Remix)
Kanye West - All Of The Lights
SALEM - Tair
jj - Let Them
Teengirl Fantasy - Cheaters
Kate Bush - Running Up That Hill (Gay Marvine Edit)
Cher - Take Me Home
Sine - Chimi (Prelude 77)
How To Dress Well Feat. Yuksel Arsian - Decisions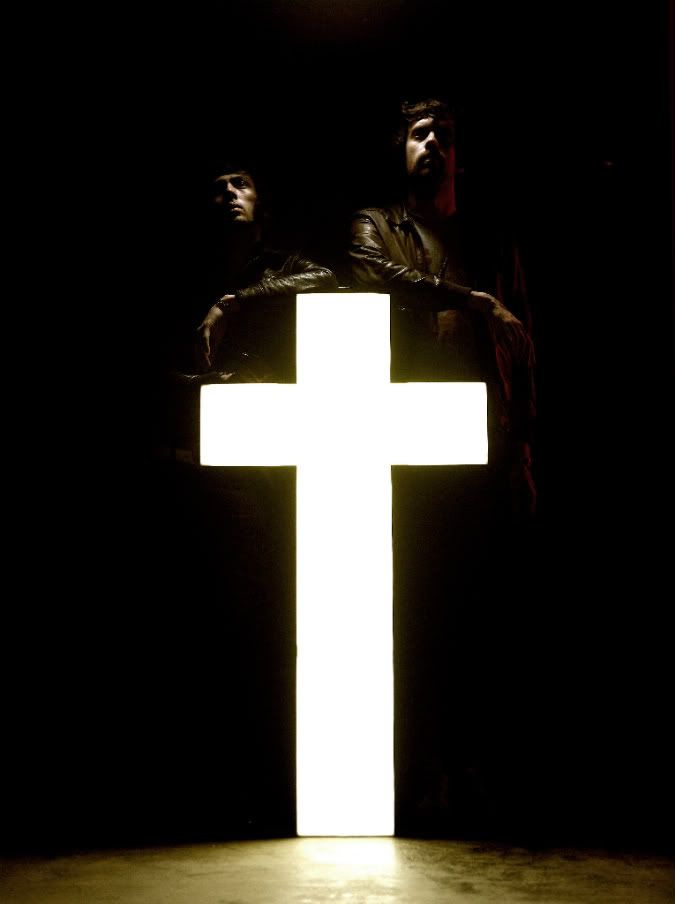 And for second mixo, just a couple days ago I re-discovered (via
Hot Bizzys
) the OG
Justice
Essential Mix from BBC Radio 1
. If you have never heard of the concept, Radio One Essential Mixes are kinda like a big deal. And this one dropped fall '07 on the heels of a summer in which
"D.A.N.C.E."
took over the planet. I could've paid $250 to see them in Vancouver, I didn't do it, and I heard a dude in one of my shitty pre-req MIDI classes a few days later talkin bout "those guys Justice sucked". Ha. Right.
As per Essential Mixes, this is a 2 hr, 70+ track mix that ranges from some super Paris electro to The Ronettes to "Night on a Bald Mountain" and all in between and back with ease...and manages not to lose ones attention.
TRACKLIST AFTER THE JUMP...
Oh and
they have some new material
on the way...this fall....
Download
(Zippyshare + 141.33 MB) (
via Hot Bizzys)
Tracklist:
1. In The Stone – Earth Wind and Fire
2. What Have You Done For Me Lately – Janet Jackson
3. Earthquake – Prince
4. ? – DMX Crew
5. Musique – Daft Punk
6. Rainbow Man – Busy P
7. Musique – France Gall
8. Valentine – Justice
9. In Love With You – The Paradise
10. Run Into Flowers [Jackson Remix] – M83
11. Sometimes – Les Rythmes Digitales
12. Spacer Frau [Boys Noize Remix] – I Robot
13. Private Eyes – Hall and Oates
14. Tenderoni – Chromeo
15. Minuit Jacuzzi [Data Remix] – Tepr
16. Everybody Dance – Chic
17. Shadows – Midnight Juggernauts
18. Bring It On – Goose
19. Destroy – The Proxy
20. Double Dostiev – Zongamin
21. Tape Me – Zombie Nation
22. Super Lady – Boule Noire
23. It Doesn't Matter – The Chemical Brothers
24. ? – TC Crew
25. ? – Surkin
26. Lucky Boy [Surkin Remix] – Dj Mehdi
27. Outlander – Vamp
28. If you fail, we all fail [Sebastian Remix] – Fields
29. Sekstyle – Feadz
30. Something About You [Mr. Oizo Remix] – Jamelia
31. Fire – Jesse Velez
32. D.A.N.C.E. [Live Version] – Justice
33. Radio Fireworks – Surkin
34. Freakin – Soundhack
35. Stress – Justice
36. Lower States – ZZT
37. Stress – Justice
38. Both Gotta Move On – Scenario Rock
39. Be My Baby – Vanessa Paradis
40. Be My Baby – The Ronettes
41. Happy Rabbit – Breakbot
42. Les Cactus – Jacques Dutronc
43. DVNO – Justice
44. Testarossa Autodrive – Kavinsky
45. Freak – LFO
46. Lotus Suite Koln – Mr. Oizo
47. Most Keys Are Auto Repeat – Autorepeat
48. Into The Galaxy – Midnight Juggernauts
49. Elstree – Buggles
50. Underground – Das Pop
51. Alone Again – Gilbert O'Sullivan
52. Things That Dreams Are Made Of – Human League
53. Defend It – Savas Pascalidis
54. ? – Rainbow Brothers
55. Ah Oui Comme Ca – Chromeo
56. Leonizer – Leonard De Leonard
57. Chord Memory [Daft Punk Mix] – Ian Pooley
58. Dont You Want Me – Human League
59. Girls – The Prodigy
60. Gravitys Rainbow [Soulwax Remix] – Klaxons
61. Liege – Para One
62. Vivre Ou Survivre – Daniel Balavoine
63. Requiem For A Hit [Gegm Remix] – Miss Kittin
64. Stunt – Mr. Oizo
65. Murphy – Handycap
66. Mother – The Rave
67. Inside Of You – Fancy
68. Sweet As Candy – Syreeta Wright
69. Night On Bald Mountain – Modest Mussorgsky
70. California – Joni Mitchell